We invite you to join our community of lymphedema therapy clinicians, patient advocates, and industry partners.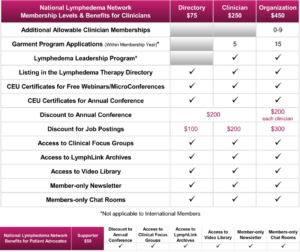 ---
For assistance, please contact us
(800) 541-3259
membership@lymphnet.org
By accessing this website, you are agreeing to abide by the Terms and Conditions of Use and all applicable laws and regulations. The materials contained in this website are protected by applicable copyright and trademark law.